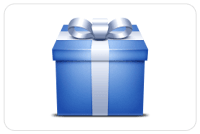 Promotional Gifts Supplier in Doha - Qatar
Corporate gifts are valuable giveaways to clients, staff or business associates and can be offered as an incentive or thank you for a job well done.
Promotional gifts can be an effective tool in your promotional, advertising and marketing strategies. Everything we offer can be printed with your company logo or company name which makes them a great corporate printed promotional gift.
Trans Media International's comprehensive offering of great-value promotional items lets the corporate companies benefit from easy customization while enjoying competitive prices. Our Exclusive range covers T shirts, Caps, Desk top items, Leather accessories, Electronic items, Garments, Novelty Gifts, Writing Instruments, Toys, Bags and many more.
With new choices added you can rely on Trans Media International's Brochure to put your message on this year's cool promotional gifts. Look out for our exclusive collections and our wide range of market-leading tech accessories. We are also pleased to offer good selection of ECO and PVC-free items, to help you go greener.

Some of the ranges of products we deal in are as given below:-
Looking for Promotional Corporate Gifts supplier in Doha Qatar,
Give us a quick call at 44 180 137
or email at info@transmediaintl.com