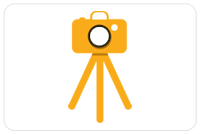 Photography & Videography Services - Doha, Qatar
Capturing highlights and great picture of an important event in your life leaves in your hand something to look back and cherish those precious moments. There is nothing like cherishing fond memories and revisiting them occasionally. Let us help you to capture and store these timeless and precious moments of your life. We at Trans Media International understand the essence of these moments and our team of professionals helps you or your company to capture those magical moments. We further tastefully edit, add voice & music to create a masterpiece that meets your expectation. We at the end of the day not only believe in customer satisfaction, but also a long lasting fruitful relationship with the client.
All of our videos are shot in hi-definition and you will receive your video both on DVD. We also give a format of your video to share it online with family and friends.
For all your corporate photography and video films production in Doha - Qatar,
Give us a call at 44 180 137 or write to us at info@transmediaintl.com