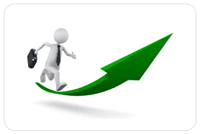 We offer an atmosphere where you have your share of challenges and a work culture that motivates you to bring out the best in yourself. You get an opportunity to excel in professional and personal level and an avenue where excitement replaces monotony in the nature of work. Work satisfaction comes naturally at the end of the day apart from competitive salary package.
We are currently looking for :-
Business Development Executive
You love challenges.
You are a team player.
You believe in yourself.
You have a passion to excel.
You would like to set sky as your limits.
You are confident about making the right moves.
Send your updated CV at info@transmediaintl.com