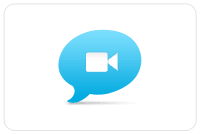 Media Planning Services in Doha, Qatar
As a part of your company's marketing plan, we research & develop strategy to promote a product or service to meet the objective. One of the very important tools to reach the end user is an effective media advertising campaign. A well developed media campaign enables the marketing team to reach all the end users simultaneously with the right message. Media advertising is an extremely powerful tool and especially so today because with the variety of new media options available to the end user, the company has to channel their advertising revenue carefully to reach the target customers at any time.
Media planners have to closely work with the marketing team and after necessary market research pertaining to the product or service - they provide the customer with the solution providing the right media mix with the limited budget the customer has and at the same time reaching the end user to the optimum.
So if you are looking for media planning services provider in Doha, Qatar? Call us at 44 180 137 or
email us at info@transmediaintl.com