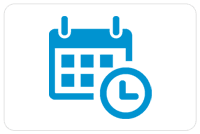 Events & Exhibitions Organizers' in Doha, Qatar
Doha is one of the fastest growing cities in GCC. Doha is in the process of becoming a hub of important exhibitions, conferences and sports activities with its modern facilities and Luxury hotels already making their presence felt. There are a lot of new opportunities and places to conducts events Qatar.

When it comes to corporate events & parties, stage decoration, artist management, themed events, exhibitions, hiring a professional event management company in Doha; Qatar becomes a necessity. It becomes easy when you do it through a resourceful company which has a team that meets your expectations. We have a team of talented designers and managers to take care of any events helping you with key aspects like venue selection, entertainment, photography, videography and branding exercise.
Once you engage Trans Media International with your event, all you have to do is sit back and enjoy the event. Our team plans and executes the event precisely to the satisfaction of the customer.
For any kind of Event Management Services, mail us at info@transmediaintl.com
or Call: 44 180 137